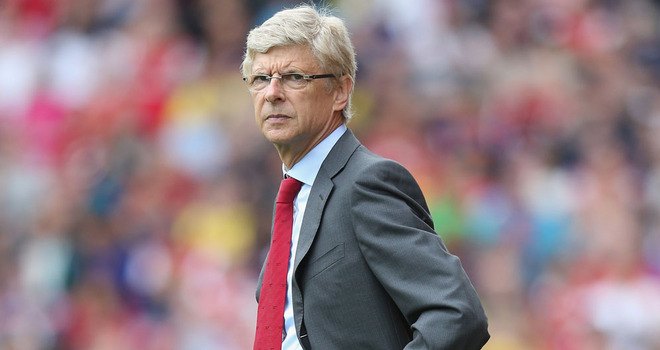 Arsenal is set to offer boss Arsene Wenger a new contract, when his existing deal expires in 2014.
Gunners chief executive Ivan Gazidis has told the press that he believes that Wenger is an "incredible manager" and he will be offered a new deal when his current deal finishes.
Visionary
When he first arrived in the English game Arsene Wenger was a visionary. He was like a breath of fresh air to the league. He introduced new ideas on player's diets and training techniques. He also brought a new style of play into the Arsenal team.
The previous Arsenal teams had become synonymous with keeping it tight at the back and winning games 1-0. However, Wenger brought a more attacking philosophy to the Gunners team and it was a successful philosophy for a number of years.
Trophies
Wenger won numerous trophies and lead Arsenal to an unbeaten Premier League run of 49 games, a record that still hasn't been beaten to this day. The 'Arsenal invincible's' unbeaten run came to a end at Manchester United.
The problem for Wenger is that his club haven't won a trophy in seven years. That is a long time for a club the size of Arsenal. The natives are getting restless and a lot of fans are questioning whether Wenger is still the right man for the job. He can no longer live off the back of past glories.
Changes
Football has changed a lot since Arsene Wenger arrived at Arsenal. Unfortunately for the Gunners Wenger hasn't changed with it. He is still admirably sticking to his beliefs of not spending big money on players, but spending what the club earns instead.
This philosophy will keep the club stable financially in the long-term and it will comply with the new FFP rules, but as its proved in the last seven years it won't win you trophies Arsene. If Arsenal has not won a trophy in two years' time then I think that Wenger and the Gunners should part ways, for the good of everybody involved.
Should Arsene Wenger be offered a new contract at Arsenal?
Share
About Author
(0) Readers Comments