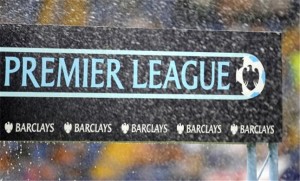 365,710,000 million sterling in transfers. It has been a rich summer within the English Premier League with several big transfers happening and other missed transfers. But it's not over, even more interesting happenings are on there way. The football season will also bring with it many interesting developments as the managerial setup has changed for the top sides, with Alex Ferguson retiring and being replaced by David Moyes, the return of Mourinho to Chelsea and Pellegrini being on the hot seat of Manchester City.
At Manchester United following the unsuccessful attempts of signing Cesc Fabregas and Gareth Bale they find themselves with a situation within their squad as Wayne Rooney wants to leave. Moyes is trying to convince Rooney to stay but Wayne is already eyeing a move to Mourinho's Chelsea. Manchester United are stil on the market as they are monitoring Leighton Baines and Marouane Fellaini. Chelsea have already signed Schurrle, Van Ginkel and Schwarzer but they now have a dream target in Samuel Eto'o, although he would only be signed if the blues don't manage to sign Rooney. Manchester United already stated that they won't let Rooney join Chelsea but their resilience might weaken. Chelsea have also managed to hold on to their star defender, David Luiz, as Barcelona were very keen on signing him. Manchester City are keen on signing a defender with Real Madrid's Pepe topping the list but the 30 million sterling price tag set by Real Madrid is too expensive. A younger alternative would be Kyriakos Papadopoulos of Schalke 04. Arsenal have sold several players this summer and now they are looking to sign a striker. Following their unsuccessful attempt to sign Gonzalo Higuain from Real Madrid they are pressing Liverpool to sign Luis Suarez. Liverpool's transfer movement will depend a lot on Luis Suarez. Should they sell Luis Suarez they will have another transfer kitty with which they could bolster their squad. Tottenham is another team that is waiting, they are waiting on Gareth Bale, to see if Real Madrid will match their price tag and seal the deal if they do so Tottenham will definitely be back in the market with a bang as they will most probably further their interest for Willian and Atsu.
Other Premier League sides have also been very active within the transfer market and will still be till the end of the transfer window.
Which was the most exciting transfer move till now?
Share
About Author
(0) Readers Comments