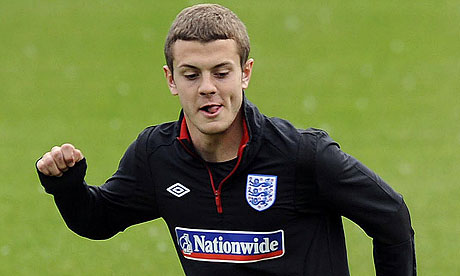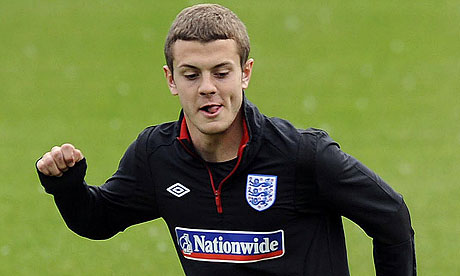 Arsenal have confirmed that midfield starlet Jack Wilshere will be out of action into October. The youngster has suffered with both ankle and knee problems in recent times.
He had surgery on his troublesome knee problem in May and Arsenal boss Arsene Wenger has now confirmed he will miss the start of the season.
Talented
Jack Wilshere is without doubt one of the brightest young players that England has produced in a long time. The 20 year-old showed a maturity on the pitch beyond his years in the Gunners midfield. He has also been earmarked as a star of the future for the England national team.
Injuries
However, the youngster has endured a nightmare year or so. Last season Wilshere didn't make a single appearance for the Gunners, which lead to him missing out on going to Euro 2012 with England. Every time he seems to be getting close to full fitness he suffers another setback.
I just hope he is not yet another English player who doesn't fulfil his potential because of injuries. The likes of Michael Owen, Jonathan Woodgate and Ledley King in recent years are players who could have achieved so much more, if it wasn't for injuries.
I just hope this isn't the case for Jack. He is still a young lad and I hope he recovers fully. Unfortunately, the signs don't look very encouraging at the moment.
Recovery
I think that Arsenal should stop putting pressure on the youngster and stop setting dates for his return. Maybe then he can fully recover and return to playing football. Should he return in the same vein as before he was injured he will have a bright future in the game.
If not, then his name could be added to the list of English players who never lived up to their potential because of injury. I hope for Arsenal and England's sake the youngster does make a full recover and is playing again soon.
Will Jack Wilshere ever fulfil his potential?
Share
About Author
(0) Readers Comments