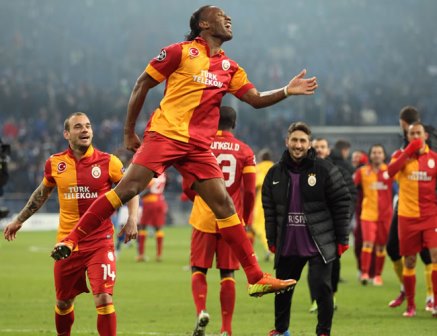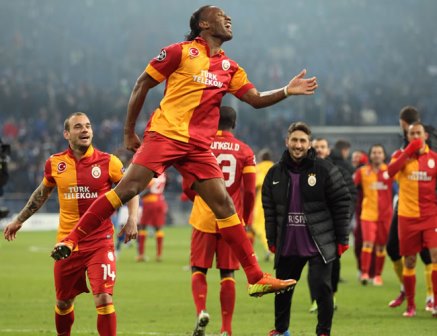 FC Schalke 04 – Galatasaray  (agg: 3-4)
The Turks have signed their entrance card to the quarter-finals in a brilliant match and the strikers has inscribed his name in the record books.
The miner team lost 3-2 to Turkish cast who qualified to the quarter-finals of Europe's premier tournament.
Galatasaray got into the quarterfinals of the Champions League with a 2-3 win against Schalke, achieved in a kickback at the last instant of the added time finished by Bulut.
Galatasray would have enough with the 2-2 to qualify, but the goal in the added time, summarizes the trajectory of a match that was full of drama until the end, when SchalkeI was completely overturned to forward in the search of the goal that would give them classification.
Galatasaray had a better start and began to reach the goal in the first half, in a game of great intensity and with many individual duels for the ball in midfield.
However, at the end, came Bulut s goal, at the last instant dof the added time, when the game made everyone to think that everything was going to be a matter of physical reserves and the Schalke seemed to have a better more than the Turks.
Share
About Author
(0) Readers Comments