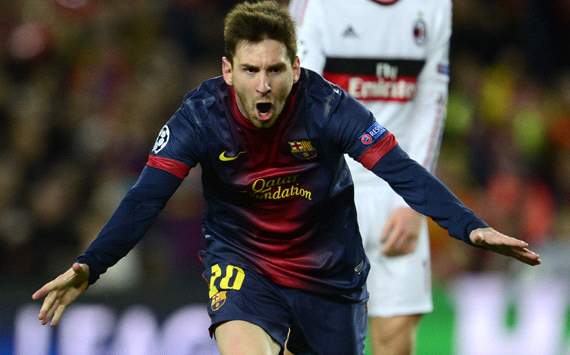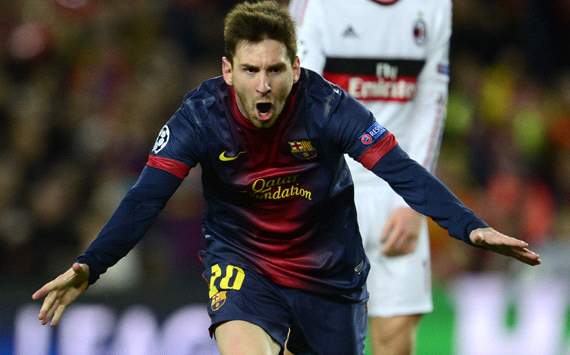 Diagonal passes on the back of the defenders, short blasts, long distance passes, efficient movements, fluidity, through passes as daggers, suffocating pressure, a shot to the angle.
It was a game full of emotions.
The intensity that Barcelona played the first five minutes against Milan is difficult to express in words. The apparent fatigue of the recent games, were kept in a chest and back was the electric mobility playing of the six players at midfield and forward.
Barca threw away all the rumors of mood slump, end of cycle and all the countless phrases that were heard in recent days by the enemies and the happiness of others.
But it was not all joy. It wasn t a easy game for Barca, because besides the shot  missed at the goal by Niang, there were a couple of rebounds in the area after a block of Flamini and also Jordi Alba to block an onslaught of Robinho who would have ruined function of Barcelona.
The time seemed to pass slower. Milan was played to get the goal that gave the classification and left the cave. Try to do in 10 minutes what in 80 minutes wasn´t done. Barcelona turned the shelter on. The greatest are also entitled to be afraid, that´s what Puyol and Piqué understood and did not made use of short touch at the start and chose to reject it forward. But there was no reason to wait until the end to stop suffering. Jordi Alba with a great counterattack received a cross pass from Alexis Sanchez and put the 4-0 that triggered the explosion of the Camp Nou.
Share
About Author
(0) Readers Comments