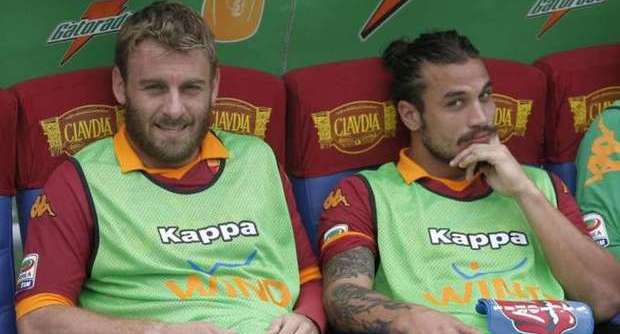 It is more than probable that one between De Rossi and Osvaldo will leave Roma at the end of this season. Roma is passin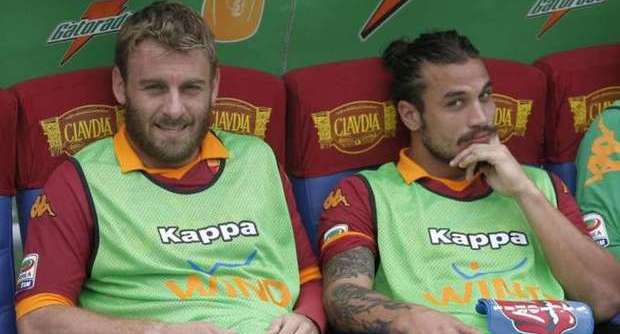 g through a troubled period: this season alternates period of excellent results, with disastrous defeats, such as the last match against Palermo. The problems with Daniele De Rossi and Pablo Osvaldo started at the beginning of the season, when Zeman decided to leave on the bench both these players, that till that moment were considered fundamental elements for Roma.
The two players could have left Rome during the winter transfer market, because the Club needed money, but there has not been real offerings for them. In fact, the cost of Daniele De Rossi is very high due to his role, that has a great ability as midfielder, and not many Clubs could pay a so high amount. Moreover, Roma is not sure to let him depart, due to his importance as coordinator in the midfield: in fact, his departure could reduce the possibilities of Roma both in Serie A and in Europe.
Osvaldo remains always on the bench, also with the new coach Andreazzoli and he is not appreciated anymore by the supporters and by his colleagues, due to his nature and some behaviors. His cost is going to be considerably reduced to favor his departure: it seems that Fiorentina is more than interested in Osvaldo, to reinforce the attack, also in case of the departure of Jovetic. It's rumored that Roma will dump Osvaldo, and it will base its attack on Mattia Destro and Francesco Totti, together with the new talent Nico Lopez.
Share
About Author
(0) Readers Comments