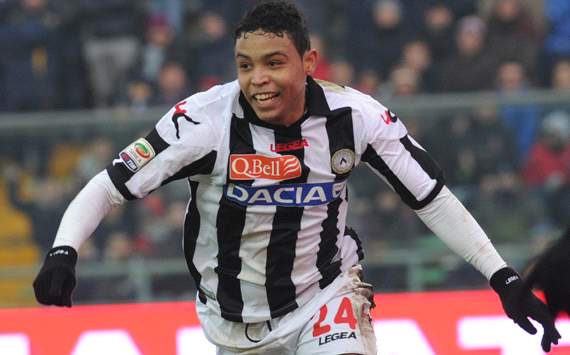 Roma slows down in Udine, drawing 1-1. Generally considered the result is not negative for Udinese that continues its series of positive results: till now 0 defeats in 2013. Roma, on his hand, gained a drawn on a complex field, against a concentrated and motivated team. However, due to the occasions created, Roma would have won the match.
During the first half, Udinese seemed not prese
nt on the field, except for a shot tried by Di Natale. Roma had several occasions, at 20′ Lamela scored the 0-1.
In the second half, at the beginning, Roma tried to do a defensive match. At 15′, Andreazzoli removed Totti, already booked and too nervous, to insert Osvaldo. After only a minute, Udinese drew thanks to Muriel's goal. The 28′ could have been the turning point of the whole match: the referee sent off the field the Udinese's defender Hertaux, due to a clear foul to the detriment of Florenzi.
After this fact, Roma gained new energies and motivation: they attacked for the remaining part of the match, but Udinese resisted. Osvaldo, during the injury time, alone in front of the goalkeeper, missed the victory goal.
At the end of the match, numerous polemics about the arbitrage: it is probably exaggerate the red card to Hertaux, while a penalty has been denied to Torosidis.
Share
About Author
(0) Readers Comments