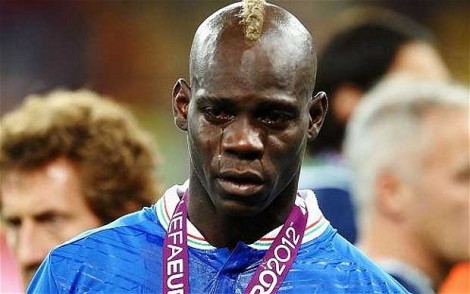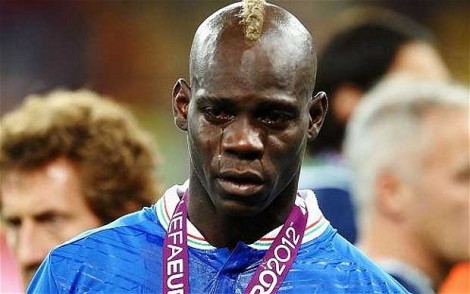 According to Manchester City boss Roberto Mancini five clubs were interested in signing Italian international striker Mario Balotelli this summer.
The 21 year-old striker impressed many at Euro 2012 with his performances, as the Azzurri reached the final of the competition.
Enquiries
Mancini revealed that five clubs made enquiries about the availability of the striker this summer.
The Italian told press: " There were four or five teams. Not just from Italy also from France. Many important teams wanted him but he's a top player and I never thought about saying yes to any of them."
Potential
Mancini has always maintain faith in the youngster, despite some bizarre behaviour from the maverick striker at times. The City boss must almost feel like Balotelli's dad sometimes, as he has had to defend Balotelli's behaviour on numerous occasions.
However, the reason Mancini puts up with his behaviour is because he knows that the young striker has the potential to be a world-class player. He does have the ability to win games almost single-handedly, as he showed for Italy against Germany in the Euro 2012 semi-final.
Attitude
Balotelli's problem is that he has got a bad attitude. At times he thinks the world is against him, but doesn't help himself by acting like a spoilt child. The Italian international is still young and growing. Hopefully in time as he matures his attitude will improve.
If he does manage to get his head straight then he could be an absolute top-class performer for City and for his country.
Champion
Mario Balotelli already has Serie A and Premier League title wins on his CV and I'm sure he will be looking to add to that collection this season. Staying at Manchester City will enable him to challenge for the biggest trophies in football and that's all he can ask for really.
Should Mario Balotelli stay at Manchester City?
Share
About Author
(0) Readers Comments