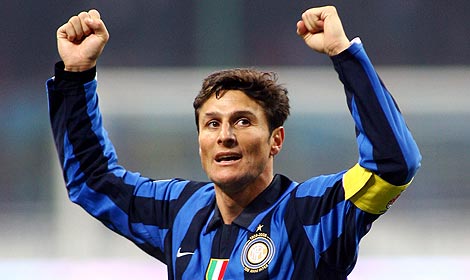 Inter Milan's captain is convinced of the talent of his team as well as of the possibilities for them to reach the third place in Serie A. As soon as possible the team must improve its morale and change the last negative tendencies. Everyon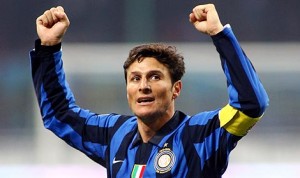 e must do the best and participate actively to gain this objective: the players, the coach, the president and also the supporters.
Zanetti has been playing since 1995 in Inter Milan; he has passed through bad moments, but also through excellent phases. He knows that the current situation is complex, but also that it is fundamental to overpass it quickly. After the defeats against Tottenham in Europe League and Bologna in Serie A, Stramaccioni is in a precarious situation, the president Moratti is nervous and the arrival of a new coach seems more than possible. Moreover the team is missing Milito, due to his serious injury, and also Chivu, Samuel and Stankovic are not at the top of their physical conditions.
Now the first aim is the match against Tottenham, planned on Thursday evening in San Siro. This match could be important to lift up the moral of the whole team. However, it is more decisive the match against Sampdoria; evaluated the current situation, Zanetti establishes as Inter Milan's objective for this season the third place in Serie A.
Share
About Author
(0) Readers Comments