It is a complex moment for Inter Milan, after the defeat 0-3 against Tottenham in Europa League. Serenity and reassurances are fundamental for the team.
On the occasion of the celebration of 1o5 years from Inter Milan's establishment, Massimo Moratti tried to cheer up the team during an interview released to Inter Channel.
He started demonstrating to have confidence in Stramaccioni.  At the beginning in fact, the coach was a sort of gamble, due to his little experience, but now he is managing  difficulties and his role in a good way. " He is able to work under pressure", said Moratti, " and Stramaccioni is for sure a part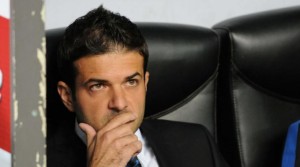 of the future project".
Moratti denied that he was looking for new partners or, even, that he wanted to leave Inter Milan to someone else. The president underlined that his Club gives him continue emotions, it's a sort of adventure, sometimes complex, but in other cases satisfactory.
Moreover, it's rumored a possible return of Leonardo from Paris as manager of Inter Milan. In fact, the Club has economic problems and Leonardo has the requirements to help Moratti solve this situation and recover a team that seems passing through an unstable period, after the excellence in 2010. In addition, Leonardo is going to leave PSG, if a cumbersome presence as Mourinho will arrive in Paris.
Share
About Author
(0) Readers Comments