Edinson Cavani is always nearer to PSG, one of the only club able to pay an high amount to get him. Leonardo, manager of the Fren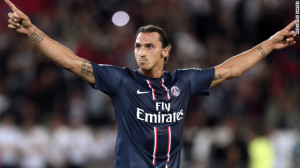 ch club, is ready to make an offering of 60 million euros, plus a bonus of 10 million. The total amount that will arrive in Napoli will overpass the 70 million euros, covering the cost established by the president De Laurentiis and permitting him to pay a part to Palermo, team in which Cavani started his experience.
PSG seems remained the only club interested in Cavani: Manchester City, Manchester United and Chelsea have abandoned Cavani as objective, while Real Madrid has decided to focus on Suarez as new aim. The Uruguayan player will probably accept this option, that for him means 8 million euros per season and a contract of 5 years.
De Laurentiis is already thinking about the substitute of Cavani and Zlatan Ibrahimovic represents his first objective. The Swedish striker does not want to remain in Paris and wants to return in Serie A. This aspect, together with Ibrahimovic's availability to see reduced his wage, makes this operation possible. The arrival in Napoli of the striker is seen in a positive way: all the Italian clubs with him have won Scudetto and have performed in an excellent way also in Champions League. The new and competitive Napoli of Rafa Benitez needs an element like him.
However, Napoli has also other alternatives: Dzeko, Jovetic, Osvaldo and Damiao. All these four are good option, but none is attractive as the return in Italy of Ibrahimovic.
Share
About Author
(0) Readers Comments