Edinson Cavani has recently declared that his dream has always been to play in Barcelona or Real Madrid, but that now he is happy to remai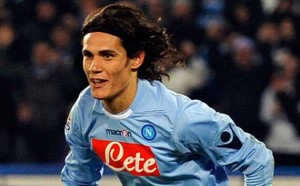 n in Napoli. This sentences completely changes the ideas about Cavani's future. In fact, the player, during the last round of Serie A, seemed ready to leave Napoli to start his experience in Spain.
Cavani is 29 years old and this season could be the perfect one to change team and to play at higher levels. However, his cost is 63 million euros, an amount that distances the other teams from El Matador. The economic question is the main reason for which Cavani could remain in Napoli.
In addition, it seems that Cavani wants Real Madrid, more than Barcelona. Real Madrid is now passing through a reorganization phase, in which some players are leaving, and some other are arriving. The fixed point is that without the departure of Gonzalo Higuain, the Uruguaian player will not become a Real Madrid player. The Club indeed has numerous strikers and it will be illogic to pay 63 million euros to get another player for the attack.
Cavani will wait till the end of June the development of the new Real Madrid, not forgetting the possibility to remain in Napoli. The president De Laurentiis has offered him a new contract, around 7 million euros per year.
Share
About Author
(0) Readers Comments