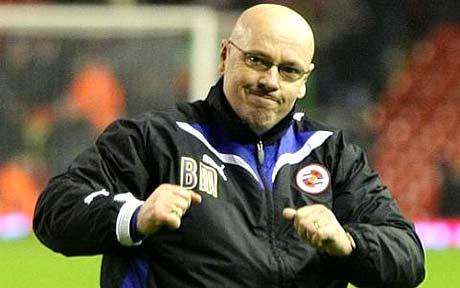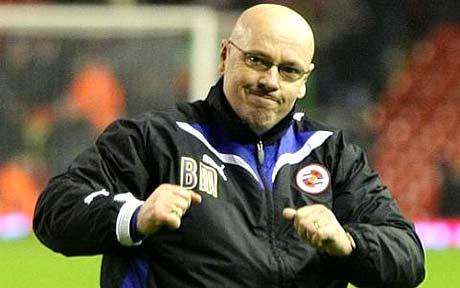 Reading suffered a 3-1 home defeat to Tottenham at the Madejski Stadium yesterday in only their third Premier League game of the season.
The Royals looked rusty and stale against Spurs and seemed to lack ideas.
Early
Although it's early in the season I am already questioning whether the Royals are good enough to survive in the Premier League this season. When they were promoted I wasn't convinced that the club from Berkshire had a good enough team to stay in the top flight.
They have now suffered two defeats and drew at home to Sunderland. They were a few minutes away from getting a point at Chelsea, but conceded two late goals.
Struggle
I don't think manager Brian McDermott will be too worried by losing to the likes of Tottenham. The Royals will be expected to struggle against the better teams in the top flight.
Most newly promoted teams will find it tough to get points against the top teams. The Reading boss will however be concerned with their performance. Had Reading played really well and been defeated, then it would have given Royals fans and manager some positives from the game.
However, they were very poor. The Royals looked too slow and hardly threatened the Tottenham goal. Their attacking play looked very lacklustre and they can't continue to play like that if they are to have any hope of staying in the top flight this season.
Rivals
Reading has to use games like this as learning experiences. However, it's against their rivals for the drop that they must pick up points. For Brian McDermott and his team their season starts next weekend.
It doesn't get any easier though as they face a trip to West Brom. The Baggies have keep seven clean sheets in their last nine league games at the Hawthorns and will be looking to bounce back from this weekend's 3-0 mauling at Fulham.
This season could be a very hard long and hard one for the Royals and their fans. I suggest they enjoy it while they can, because there is a big possibility that they could be one season wonders in the top flight.
Are Reading good enough for the Premier League?
Share
About Author
(0) Readers Comments