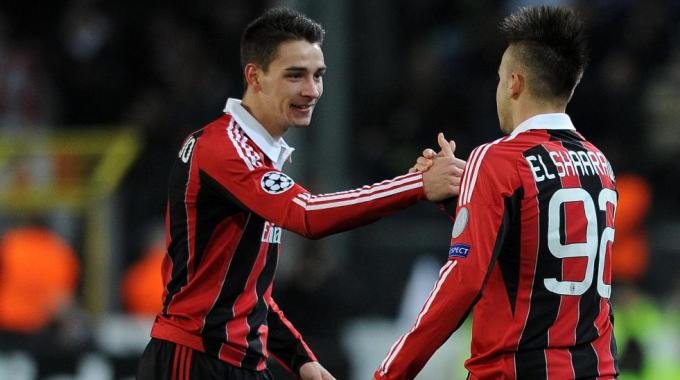 At the beginning of 2012-2013 Serie A, Massimiliano Allegri was considered a heads cutter; now he is managing a new team based on young players and their enthusiasm. During his first years in Milan, Allegri has won the Serie A League throphy and the Supercoppa Italiana in Beijing, but during 2012 Summer, supporters have started considering him as a revolutionary coach, that has eliminated some of the AC Milan coloumns ( Gattuso, Seeforf). And the first matches of this season have been a lot of defeats.
However, he had great ideas: the use of young players and new motivation for the others. Through these new players, with lower wages ( important aspect for the president Berlusconi), he built a new team that started showing its talent.
Allegri endorsed the youngest players: example is the explosion of Stephan El Shaarawy during his first year as regular player in Serie A, but also the play of Mattia De Sciglio, right back that may be used as well on the left. The big surprise is M'Baye Niang: arrived in Milan in September, Niang was really young (17) and difficult to manage due to his nature outside the field. Allegri has motivated him, transforming Niang in a fundamental player that can perform in various positions, taking the place of Urby Emanuelson, Fulham player since January.
Of course, Allegri has mixed these new talents with experienced players: Kevin Costant is showing all his talent as left back, Riccardo Montolivo has grown considerably becoming the new column of AC Milan and Kevin Prince Boateng is now improving his physical condition as visible in the last matches.
Will Allegri and this new team succeed in qualifying directly for 2013-2014 UEFA Champions League?
Share
About Author
(0) Readers Comments