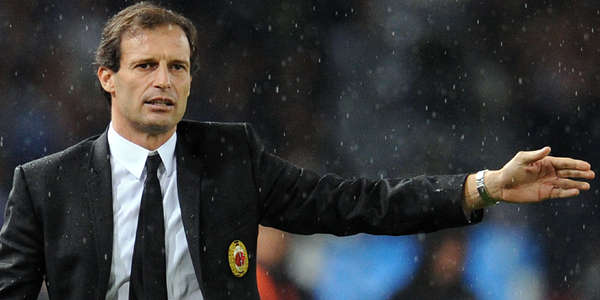 Italian giants AC Milan have endured a very difficult start to their season so far. The Rossoneri have failed to win at the San Siro this season.
They have lost to both Sampdoria and Atalanta on their home turf in Serie A and kicked-off their Champions League campaign with a tame 0-0 draw to Anderlecht.
Transition
The term transition is used a lot nowadays in terms of football teams, but the term is well justified in the case of AC Milan. The Rossoneri lost nearly a whole teams worth of players this summer, but more important lost their two best players.
The departure of Thiago Silva and Zlatan Ibrahimovic was deemed necessary by club president Silvio Berlusconi to balance the very precarious books at the club. The Rossoneri as a club are not in the best of financial health and had to cut their cloth accordingly this summer.
The exits of the likes Alessandro Nesta, Clarence Seedorf and Gino Gattuso will also have an effect on the team. All five of the players mentioned have played key roles in AC Milan's recent history.
Time
I feel sorry for Massimiliano Allegri because he has lost so many key players this summer. He needs time to rebuild the team and the confidence within the group. You can't just dismantle a squad of players and expect the remnants to be able to perform at the same standard.
Pressure
According to reports this morning the Milan boss is already under pressure and former-Inter boss Rafa Benitez is being linked with a return to Milan to replace him. I think it's ridiculous that Allegri is being put under such pressure, considering the resources he has had to work with.
Granted Milan has put in some poor performances this season, but the team can't be judged after a just few games of the season. Allegri should be given more time by the fans and Berlusconi to get it right. I think everybody at the club owes that to Allegri.
Is AC Milan a club in crisis?
Share
About Author
(0) Readers Comments