The big match between Inter Milan and Juventus is getting closer. Both the teams are preparing the app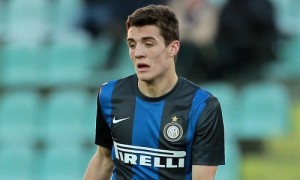 ointment with special attention and desire to win. The victory on Saturday could mean another step towards Scudetto for Juventus, and for Inter Milan 3 points could be fundamental to mantain the team in a position of the league table, where there is still the possibility to qualify for an European competition next year.
The new arrival in Milan, Mateo Kovacic, young Croatian player, has been interviewed after his recent victories with the Croatia national team. He arrived from Dinamo Zagreb in January, to substitute Wesley Sneijder that left Inter Milan to play in Galatasaray.
Kovacic is living his first experiences in Serie A, but he has already understood how important is the match against Juventus. The Croatian player is enthusiast about next match, that said it has to be played with motivation, concentration, but also self-confidence. In fact, according to him, Inter Milan has the same possibility to win the match, as Juventus.
He well-knows that Juventus is going to win the second consecutive Scudetto, and that it has excellent players. Kovacic has identified as his favorite Juventus players Pirlo, Vucinic and Buffon. He will cover the same role of Pirlo, during this important match, and it will be interesting to see the different interpretation of the same role by these two players. At the end Kovacic concluded, that even if he admires Gianluigi Buffon, he is dreaming to score a goal to the great Juventus goalkeeper on Saturday.
Share
About Author
(0) Readers Comments