After the drawing in Nyon that made Juventus play against Bayern München in Champions League, Antonio Conte com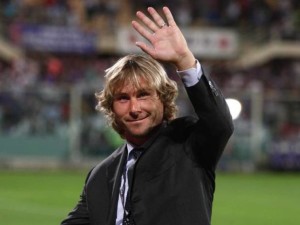 ments on this result. He thinks that Bayern must be feared, because it has a long experience on the international stage, together with a different situation from Juventus in the national Championship. In fact, Bayern has 20 points more than the second one in Bundesliga, while the Italian Championship is still open.
The matches are really important for both the teams: last year Bayern has been defeated during the final, in Munich, by a fierce Chelsea. Juventus, on the other hand, does not reach an high position in Champions League since a lot of time, and this one may be the decisive.
Also Pavel Nedved, present in Nyon today, commented on this result declaring that German teams are always difficult to defeat because they play till the end with motivation and intensity. He added that  he is really proud of Juventus, because it is within the 8 most important European Clubs, and it is the only remained from Italy.
Both Conte and Nedved agree on the fact that the matches must be prepared with humility and the right mental attitude, not forgetting the importance of the matches that they will be playing and being aware of their possibilities.
Share
About Author
(0) Readers Comments