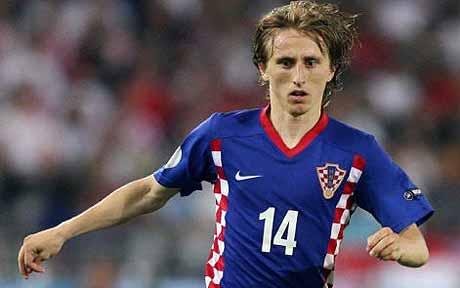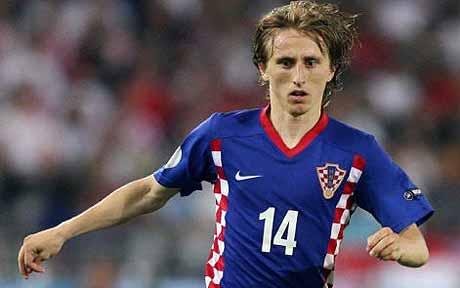 Croatian international midfielder Luka Modric is being heavily linked with a move to Spanish giants Real Madrid.
The midfielder has refused to travel with the rest of the Spurs squad for their tour of the United States.
This lead to speculation that he is pushing for move to Real, who are currently favourites to sign the midfielder. Modric is back in training, as talks about his future continue.
Waiting
Tottenham are believed to want £40million for the midfielder, but have yet to receive any big money bids for their talented playmaker. Mega-rich French outfit PSG are also believed to be interested in acquiring the services of Modric.
Luka Modric has been unsettled for a while at White Hart Lane. He was denied a move to Chelsea last summer and it was only a matter of time before he demanded a move away. It seems the 26 year-old will get his wish to leave Spurs this summer.
Starter
Having watched a lot of Real Madrid last season I just don't see where Luka Modric would fit into the Los Blancos starting line-up. The likes of Xabi Alonso, Sami Khedira and Mesut Ozil were outstanding in the Real midfield last season.
However, football is very much a squad game these days and maybe he would be a good squad player for the Spaniards. It looks as though Modric could be a replacement for wantaway Brazilian star Kaka. The former-World Player of the Year is currently discussing a possible move away from the Bernabeu.
Star
At Tottenham Luka Modric is very much one of the shining lights. At Real Madrid he would be just another player and his playing time could be limited. It would be a shame for the little Croatian's talented to wasted sitting in the Bernabeu dugout next season.
Is joining Real Madrid a good move for Luka Modric?
Share
About Author
(0) Readers Comments