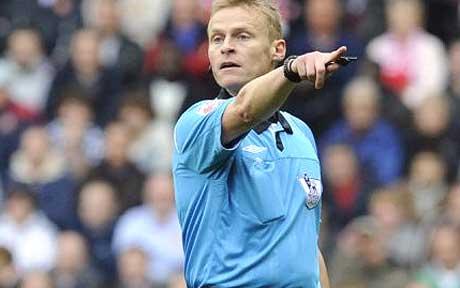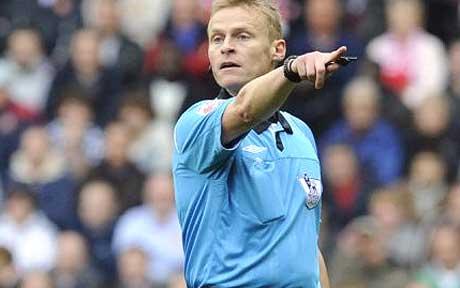 Everton and Newcastle produced a thrilling 2-2 draw in the Premier League last night.
However, the game was overshadowed by poor decisions by the officials involved.
The cry for goal line technology will grow even louder after last night's game.
Goals
Not only was Everton denied one goal by officials, but two. The referee's assistant wrongly flagged Marouane Fellaini offside as he thought he had stroked Everton ahead. Replays showed that the Belgian midfielder was level with the last man. One mistake fair enough, but the next was unforgivable.
Victor Anichebe's header was parried on to the cross bar by Magpies keeper Steve Harper and then the ball dropped over the line, only to be cleared from behind the line by Newcastle defender Mike Williamson. Most of the crowd cried goal and Everton fans celebrated.
Unfortunately, despite being ideally placed to spotted have spotted that the ball had crossed the goal line the referee's assistant decided not to signal for a goal.
Advantage
Newcastle broke away through Hatem Ben Arfa; he had two players in the support and only one Everton player in his way to goal. Everton midfielder Steven Pienaar got back and fouled the French midfielder only for him to stay on his feet and carry on with the ball towards Everton's goal.
However, referee Mike Jones decided not to play the advantage awarded the visitors a free-kick and booked Pienaar. The only possible reason I can think of was that he realised that his assistant had made a mistake up the other end and didn't want to confound the Toffee's fury.
Technology
According to recent media reports goal line technology is set to be brought into the Premier League. Quite frankly it's about time. There have been far too many of these incidents in recent years that could have been sorted by goal line technology. Hopefully this incident will help speed up the process of this technology being introduced.
Should officials be dropped after making costly mistakes?
Share
About Author
(0) Readers Comments