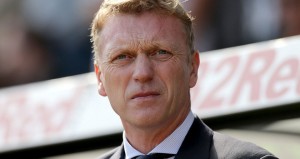 Everton keeper Tim Howard has called for boss David Moyes to commit his future to the club. The Scot's contract on Merseyside expires next summer.
Moyes' side have made a blistering start and look like a team capable of qualifying for the Champions League.
Miracle
David Moyes has been in charge of the Toffee's for over a decade and in that time has transformed their fortunes. When he arrived on Merseyside Everton were regulars in the annual relegation battle.
However, Moyes on limited resources has built a team capable of challenging any of the Premier League's best. He has to be regarded as one of the best bosses in the British top flight.
Progress
This season could be the culmination of David Moyes' work at Everton. The Toffee's have finished fourth in the Premier League under Moyes before, against all odds. Yet Moyes' team are currently in the top four and look like are a very good bet for European competition next season.
His team have progressed immensely this season and this current Everton team is regarded as one of the best in recent years.
Waiting
Moyes has been very patient at Everton. He has worked on a shoestring budget for most of his tenure and I believe he is waiting to see how the season pans out before he commits his future to the Merseysider's.
Champions League qualification would give Everton a major financial boost and maybe give the Scot more money to strengthen his squad.
Thanks
If Everton finish in the top four of the Premier League this season I'm sure Moyes will stay at Goodison Park. However, if he chooses to leave Everton I'm sure that Blues fans everywhere will wish him the best and thank him for the fantastic job he has done.
Will David Moyes sign a new contract this summer?
Share
About Author
(0) Readers Comments