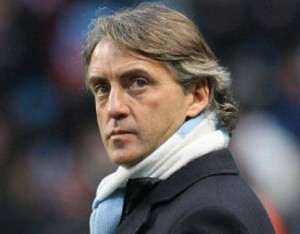 English champions Manchester City kicked off their Champions League campaign with a 3-2 defeat at La Liga champions Real Madrid last night.
In truth the Spaniards were good value for their victory and looked far better than City for most of the night.
Experience
Lots of the City players have European experience with other clubs, but at the moment as a team the Citizens lack of experience in Europe's elite competition is really standing out.
Many would argue that City came up against one of the strongest teams in the competition, but this is the level that City is striving for as a club.
The likes of last night's defeat has to be used as a learning tool for future encounters with European giants. It was never going to be easy at the Bernabeu and hopefully City can take something from their trip to the Spanish capital.
Ambitious
Manchester City is a very ambitious club and some see them as contenders for the Champions League trophy this season. That is a very high ambition, considering the teams they will have to face to win the trophy.
Quality
Manchester City does have quality in their ranks, but I don't think they have as much quality as last night's opponents or the likes of Barcelona. City boss Roberto Mancini wasn't allowed to buy his first choice targets in the transfer market this summer and I don't think the City squad looks any stronger than last season.
Qualification
I have no doubts that Manchester City will qualify for the knockout stages from their group. The encounters with Dutch champions Ajax and German champions Dortmund won't be easy, but I expect the Citizens to progress into the knockout stages.
I think that if City makes the knockout stages then it should be considered as progress. Last season they couldn't manage to get out of their group. This season they are on a very steep European learning curve and expecting them to win the trophy is unrealistic.
Can Manchester City win the Champions League this season?
Share
About Author
(0) Readers Comments