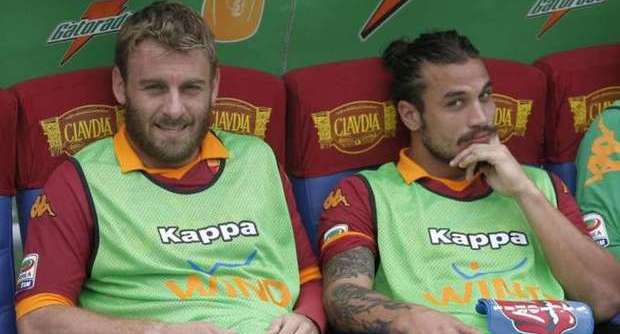 The striker transfer market is always the more interesting part of each session; it is probable that this summer there will be numerous changes of teams for strikers, with new arrivals in Serie A.
The first one is an occasion, due to his low cost: Osvaldo. Roma does not want him anymore and it is ready to sell the player to the Club that will offer more money. Despite Roma's desires, he has already refused an offering of Lokomotiv Moscow, because Osvaldo does not want to leave Italy. His dream is to return to Fiorentina together with Jovetic. However, if Cavani leaves Napoli, Osvaldo could be an interesting option for Mazzarri's team and the same applies to Atletico Madrid, in case of Radamel Falcao's departure.
Falcao is one of the most discussed players for the future transfer market: Real Madrid wants the player, but it seems that also Juventus and Tottenham would pay an high amount to get the striker. His future team is uncertain, but his departure is more than possible.
The last name of today is Lisandro Lopez. He currently plays for Lyon, but he would like to have the possibility to be noticed on the international stage. For this reason, he appreciates the interest that Juventus is showing for him. Also Inter Milan has demonstrated interest in Lopez, especially due to the good relationship between his attorney and Moratti's Club.  But, everything could be changed by Monaco, that has enough money to convince the player to leave Lyon.
Share
About Author
(0) Readers Comments