During the press conference before Chievo-Napoli, Walter Mazzarri showed nervousness and anxiety. He said that he is not interested in the league table, even if AC Milan has almost reached Napoli after the victory yesterday evening. Mazzarri commented on this event, saying that it is a normal thing that teams like AC Milan are dangerous. He seemed infuriated with journalists; according to him, Napoli is not passing through a crisis, the idea of crisis and dark moment are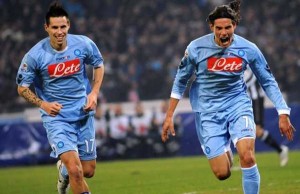 just a press' invention. In fact, Napoli, this year, is having a positive trend, much more better than last year, and Mazzarri provoked journalists declaring that maybe he is the problem.
In view of the match in Verona, the coach claimed that Chievo is a fearful team, especially Pellissier, and Napoli must do its best to get an important victory. He repeated that starting from now, every match must be considered as a final: there are still 33 points available before the end of Serie A, if Napoli is able to win everything, the Championship will be a reality.
It is uncertain who is going to play tomorrow with Cavani; Insigne and Pandev have the same possibilities. Mazzarri added:" According to me, it is not important who is the scorer, also De Sanctis (goalkeeper) may score. It is important only the final result".
Maybe Cavani will score a goal for Lucas, his son, born yesterday in Uruguay.
Share
About Author
(0) Readers Comments