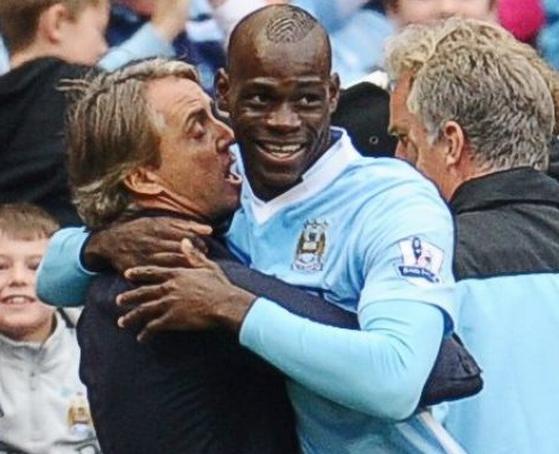 Mario Balotelli and Mancini have a special relationship, an alternation of love and hate. At the beginning of Balotelli's career they were inseparable; Mancini made everything to convince Balotelli to leave Italy, destination Manchester City,  but since January the player has returned in Italy to play for AC Milan. Mancini seems nostalgic; during an interview he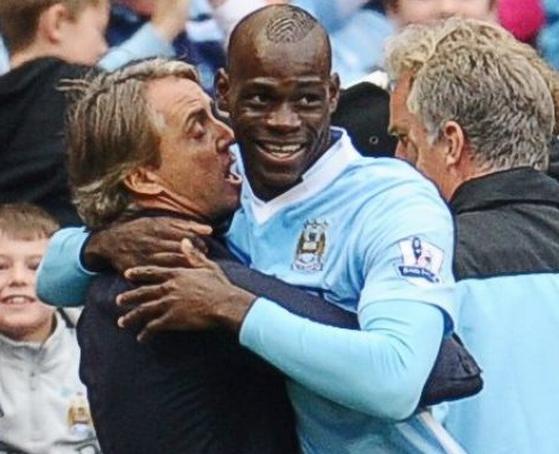 declared: "I have won numerous trophies with Mario, he has always been present".
He added:" Mario has recently improved, but I don't think he will totally change. He will continue making mistakes, but this is normal; the most important thing that Mario should understand is that he has to do always the best in the field".
Mancini comments on the last quarrel between them: " Despite the photo, nothing has happened. He made a foul against one of his teammates while we were playing a friendly match and I asked him to leave the field. Nothing more".
The last part of Mancini's interview was related to his future. It's rumored his possible return in Italy as Roma's coach. But Mancini declared that for now he is not going to leave Manchester because he has not received any offering yet.
His player Edin Dzeko is also at the center of Italian transfer market. Juventus would try to lead him to Italy, however real offerings have not been proposed yet. Mancini has informed Serie A Clubs that Dzeko's cost will be more than 20 million euros.
Share
About Author
(0) Readers Comments