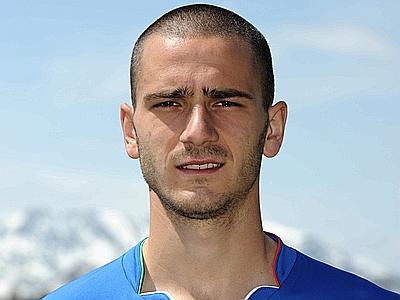 It seems that Juventus defender Leonardo Bonucci may see some light at the end of the towel as his accuser, Andrea Masiello, may not be reliable witness. In the last months the match fixing scandal in Italy has involved many individuals. The main reasons why so many persons have been linked to the scandal are the declarations several guilty individuals have stated. These guilty individuals decided to negotiate a shorter suspension in exchange of saying the truth and naming others involved in the scandal. Eyebrows are being raised as the public is questioning the truth these individuals are speaking.
In this particular case it was Andrea Masiello that named Leonardo Bonucci. He stated that Bonucci was involved in the match fixing result that happened back in May 2010 between Udinese and Bari when the match finished 3-3. Yesterday Palazzi asked Bonucci to accept the accusations and in return he will get a short suspension but the Juventus defender refused. The Juventus lawyers replied back saying that Bonucci doesn't want to negotiate the suspension as he's innocent. They also added that Bonucci cannot be proven to be guilty only because someone said something in exchange of a shorter suspension. Apart from Masiello's declaration there is no other person or happening that proofs that Bonucci was involved.
From an international view, the way the match fixing scandal is being handled by the Italian football authorities is raising vary eyebrows as individuals are being considered guilty until proven innocent rather than innocent until proven guilty.
What are your thoughts on the match fixing scandal in Italy?
Share
About Author
(0) Readers Comments