Despite the words of Moratti of the last days, according to which Stramaccioni was confirmed as coach of Inter Milan, it is almost official that Walter Mazzarri,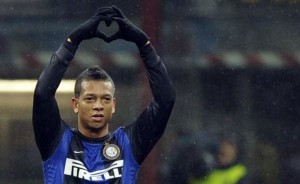 after his excellent experience in Napoli, will become the coach of Inter Milan.
Inter Milan needs a coach with experience in managing complex situations: this season ended in a terrible way and the players need new stimuli starting from now to begin a new season in the best way possible. Mazzarri seems the perfect solution, and Moratti has already found an agreement with him. His contract should last 2 years.
It is probable that Mazzarri has already decided how to reorganize Inter Milan. Handanovic will be confirmed as goalkeeper, while the leader of the defense should be Hugo Campagnaro, already aware of the strategies of Mazzarri in Napoli. A new arrival in Milan could be Camillo Zuniga, that has a contract with Napoli till 2014, but he wants to leave. Juventus is interested in him as well, but the possibility to play with Mazzarri another time is more attractive for the player.
Kovacic will be the center of the midfield, united with Nainggolan if Moratti will succeed in getting the player. This last one is indeed also the aim of Napoli. Guarin will be employed in Inter Milan as Hamsik does in Napoli, an innovative position for the young player.
Probable the positive evaluation of Cassano that has negative relations with Stramaccioni, together with Palacio and the new arrival Icardi. Mazzarri will for sure ask another striker to avoid a situation similar to this year, because Milito won't be available till the second part of next season.
Everything seems ready to let Mazzarri become the new coach of Inter Milan, it lacks just the official declaration.
Share
About Author
(0) Readers Comments