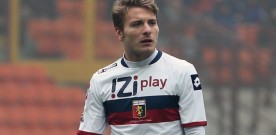 Within the numerous coownerships, 6 situations are difficult and have to be decided before the 20th June.
Alessio Cerci- Fiorentina has not expressed yet his opinion abo
ut the future of the striker. Torino wants to confirm him, even if some big Clubs are interested in getting that part. The player himself appreciates the possibility to have an experience in a bigger team, but finding an agreement before the 20th June seems impossible.
Mauricio Isla- Juventus seems not interested in confirming the player. Inter Milan wants to buy half player from Udinese. The situation should be solved in a few days and it is probable the solution Inter Milan.
Jonathan Biabiany: Parma wants to confirm the player or to get money from his transfer. The problem is that half player belongs to Sampdoria. Lazio and Napoli are interested in transferring him, but before Parma and Sampdoria have to decide a common strategy.
Manolo Gabbiadini- The player is divided between Juventus and Atalanta, but it is impossible his return in Bergamo. Not excluded his confirmation in Juventus, even if the player could be inserted in the agreement to get Jovetic.
Ciro Immobile- Napoli has offered Genoa 6 million euros to get half striker, whose other part belongs to Juventus. He could also be used as element to get Ogbonna.
Andrea Bertolacci- Genoa is interested in maintaining the current situation: half to himself and half to Roma. Differently Roma wants to give his part to Udinese to favor the operation to get Benatia.
Share
About Author
(0) Readers Comments