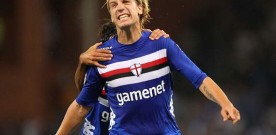 Juventus, after the victory of the second consecutive Scudetto, is now ready to deal with the affair Ibrahimovic. The Swedish player is almost more intrested in leaving Paris, but both PSG and
Juventus have denied this operation. The cost of this transfer is really high, and it is not an easy decision to make for Juventus managers. In the following days, Marotta and Conte will meet to discuss the future of the players.
The future of Napoli is a mystery. Cavani, after his 100th goal in his team, has declared that he loves Napoli. This sentence has been interpreted as a desire to remain in Naples at any cost. Another player involved in the transfer market is Rolando, that will not be confirmed and he will return back to Porto at the end of the season. A lot of intrest for the future of Walter Mazzarri, that seems has already decided his destination for next year, but that he's waiting the end of this season.
On the other hand, rumors about the future of Allegri and AC Milan continue, but without certain news.
Udinese has confirmed that Luis Muriel is unmarketable, despite the interest of numerous Italian and foreign clubs. Catania, differently, wants to transfer Alejandro Gomez, that is attracting foreign Clubs, not mentioned by the president Pulvirenti. Bergessio will remain in Catania, and will probably play with Maxi Lopez, if Sampdoria decides not to confirm him.
Share
About Author
(0) Readers Comments