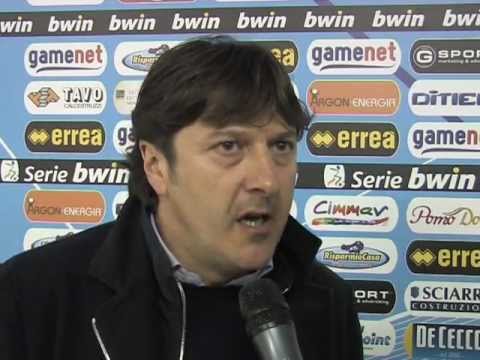 Pescara currently occupies the last position in the league table, 21 points as Palermo. The match played against Chievo on Saturday finished 0-2, an heavy defeat for Pescara, but it is the development of the match that provoked Sebastiani's strong reaction
.
According to Pescara president in fact, the referee Mazzoleni, did not assign a clear penalty to Pescara. But this is only the triggering event; during the break between the first and the second half, Sebastiani asked the referee some explanations about his decision. The most probable answer would have been that he did not notice the fault. At first, Mazzoleni did not answer to Pescara's question, but, at the end of the match the referee motivated his decision in the succeeding way: "Pescara has to learn how to behave during the week". This sentence has been heard by circa 20 people, not only belonging to the Club from Abruzzo, and provoked the reaction of Sebastiani.
Mazzoleni in fact attributed his choice to the declaration made by the president of Pescara during last week, about the absence of protection by the referees for the small teams as Pescara.
The Federal Prosecutor's Office has received the denunciation of Sebastiani and it is going to analyze the situation to clarify what really happened and in case to take disciplinary measures.
Share
About Author
(0) Readers Comments