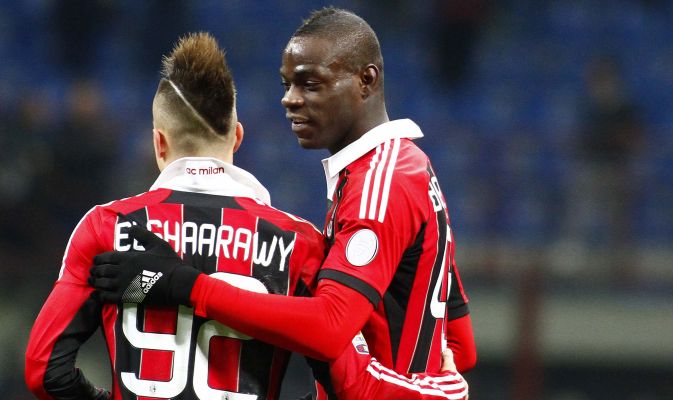 It's rumored that El Shaarawy is not happy anymore to play in the same team of Mario Balotelli, because SuperMario, after the arrival in AC Milan, has stolen him the role of hero for the supporters. However, during a press conference of the Italy National team, El Shaarawy dispelled all the doubts, declaring that he is proud to be in the same team of  a big player as Mario, and that together t
hey will represent the future not only for AC Milan, but also for the Italy national team.
The Pharaoh added that Balotelli is a great player, but also a great man. During this last period spent always together, he has noticed that Balotelli has grown. Currently SuperMario is one of the first three best players in the world, as shown in the last match against Brazil.
They are the new forces for the young AC Milan, and according to El Shaarawy this is positive, due to their excellent understanding. He underlined that it is not important to score numerous goals, but it is better to play in an excellent way and to make the team win.
El Shaarawy is also happy to play for the national team because Prandelli is an excellent coach, that asks him to do the same things as Allegri; the 4-3-3, in which the Pharaoh plays on the left, is his favourite formation, and the current formation of both AC Milan and the Italy national team.
Share
About Author
(0) Readers Comments