Juventus can't work only in the transfer market to get a top player as Higuain, but the Club has also to start working to sell some players, not part of Conte's proje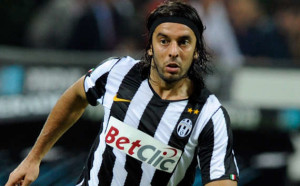 ct.
The first name is Felipe Melo, whose contract with Juventus lasts till 2015. He has played two years on loan in Galatasaray, but the Turkish Club at the end of this season has not decided to permanently get him. Inter Milan, AC Milan and Sao Paulo in Brazil are interested in the midfielder. His favourite destination is Brazil but his cost is too high to permit this operation. Juventus does not want to leave the player on loan another time, and has fixed his cost arounf 7 million euros. Noone has made real proposals till now.
The second is Reto Ziegler, another player with the contract that lasts till 2015. After a season in Fenerbache and one in Lokomotiv Moscow, the player has come back to Juventus. Now the Club has to evaluate offerings about the Swiss player, that as Felipe Melo, has not a place in Conte's Juventus. Possible his arrival in Genoa, if Del Neri becomes the new coach of this team.
The last name is Jorge Martinez; his contract is valid till June 2014. He has been bought in 2010 from Catania for 12 million euros, than he played on loan in Cluj, without being confirmed. His future seems to be in Spain: Levante and Mallorca have shown intrest in Martinez. Juventus in the following days will start looking for an agreement with one of these.
Share
About Author
(0) Readers Comments