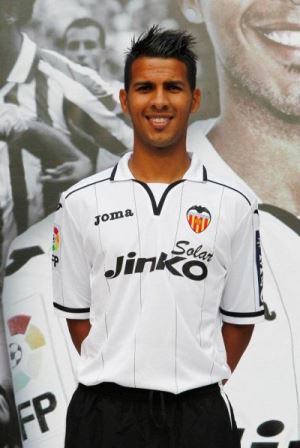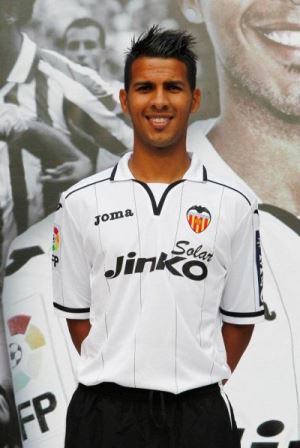 Valencia´s midfielder Jonathan Viera, acknowledged today that his current situation that is living in the team is tough, being one of the players with least  participation with the coach Ernesto Valverde, even do said that he loves to play soccer and the day that is not being happy while training will leave.
"My situation is complicated, but I love playing football and whenever I start training I forgot about everything. If it comes the day that I come to train and do not have fun I'll take a suitcase and leave back to home," he said.
"I'm not depressed; I'm training as good as when I arrived. Yes it is true that the weeks are passing, you see that you don´t have a lot of minutes, but I will remain still. There are still two and a half months, I'll keep trying," he added.
Viera could enjoy some minutes in the friendly which Valencia will play this Thursday against Castellón, in Castalia, to mark the 90th anniversary of the La Plana.club.  "I really want to play, I have not played in a while, but I don´t have to prove anything, as much to myself that I am in good form," he added.
Asking if he regrets of not having gone out on loan in the winter, on which he had several offers, the player said: "speaking about the past is easier". The decision has already been made and now I have to just keep training and wait for the day that the coach will give me a chance, therefore always be as well prepared. "
The midfielder is convinced of his chances in Valencia and said ahead of the next season he is intend to stay in the club. "A lot of things can happen, but I know that I can have place in the team, I want to stay here, that´s why I came," he said.
Share
About Author
(0) Readers Comments