Serie A is almost ended and the best players have been noticed. Some of them will change their team at the end of this season, leaving for a foreign experience or for a new team in Italy.
Federico Marchetti, Lazio goalkeeper, is the desire of AC Milan and Inter Milan. AC Milan wants to find a respectable goalkeeper to substitute Amelia and Abbiati, while Inter Milan will be intrested in him, if Barcelona buys Handanovic.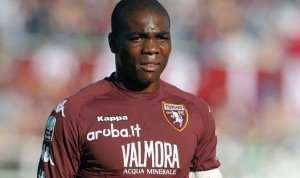 Ogbonna is one of the best Italian defender and AC Milan and Bayern Munich are doing offerings to get him. Torino does not want to let the player leave, but an interesting amount of money could change everything.
Marquinhos is the other defender at the center of the transfer market. Currently he plays in Roma, but Manchester City and Barcelona are ready to transfer him.
Hernanes is unmarketable according to the president of Lazio, but Chelsea could prepare an offering to get the player at the end of this season. The player could decide to change team, because his dream is to play in Champions League.
De Rossi wants to leave Roma; PSG, Manchester City and Chelsea are ready to get the player, that also during last transfer market seemed interested in leaving his team.
Claudio Marchisio could become the element to sacrifice for Juventus. Arturo Vidal has become unmarketable, as Pirlo and Pogba. Marchisio could play in Chelsea, if Mourinho becomes the coach of the English team.
Diamanti is the leader ofBologna, that he is helping to remain in Serie A. However, Juventus and Inter Milan are interesting options for Diamanti to play on the European stage.
Edinson Cavani is the hero of Napoli and De Laurentiis does not want to let him leave. Despite the high cost, Manchester City and PSG could make interesting offerings to convince the president of Napoli.
Share
About Author
(0) Readers Comments