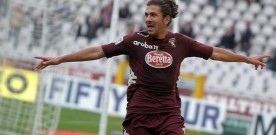 Compared to other teams of Serie A, Torino has not clear his projects for the future season. No ideas for the transfer market, except for the interest in Weiss, midfielder of Pescara, that is also attracting
the interest of other teams.
Ventura has been confirmed as coach for next season, but he has not decided yet which way of game to use next season: 4-2-4 is the most used during last season, but in the 2 rounds before the end the coach has applied a 5-3-2. There are numerous uncertainties about his factor, and this could be one reason that slows the interest for new arrivals.
Another problem for Torino is the future of Ogbonna and Cerci. These two have been fundamental during last season and the departure of one of them could influence considerably the organization for next year. To have certainties for the future these players are fundamental, but it seems that their departure is always more immediate. Ogbonna in fact is one of the best Italian defenders: Juventus and AC Milan are challenging to get the player, that has now the perfect condition to have an experience in a strong team, having the possibility to play at European levels. Cerci belongs half to Torino and the other part to Fiorentina. This last one seems not interested in getting the player, that is the aim of AC Milan. In case of departure of Boateng, and to substitute Pazzini, Cerci is perfect.
Cerci and Ogbonna are the two fundamental elements for Torino, and the Club will miss them next season. To reduce the problems, the president Cairo and the coach have to start now to identify their possible substitutes.
Share
About Author
(0) Readers Comments